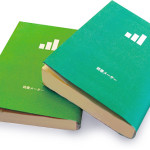 You may have noticed I haven't been doing a lot of book reading lately. I've been playing around with a program for reading foreign texts as well as spending a lot of time studying and listening to Mandarin. But my bookshelf is getting a little lonely. It's already a few days into December, but I [...]
Continue Reading

→
Upcoming Posts!

- Gaming & Language Learning
- Mind Hacks
- Chinese Notebook
- Three years of Japanese


Japanese Goods!

Bring a bit of Japan to your room!


Click for J-List

Character Stroke Order

Tip Jar

If you've found a post particularly helpful, consider leaving a small contribution. It would be greatly appreciated.